MedicalResearch.com Interview with:
Yvoni Kyriakidou, BSc, MSc, RD, ANutr, AFHEA 
Dietitian-Sports Nutritionist
Doctoral Researcher in Exercise Physiology
Translational Physiology Research Group
School of Life Sciences, University of Westminster, England, UK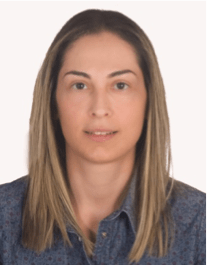 MedicalResearch.com: What is the background for this study?
Response: Exercise-induced muscle damage (EIMD) results in transient muscle inflammation, strength loss, muscle soreness and may cause subsequent exercise avoidance. Omega-3 (primarily found in oily fish) supplementation may minimise EIMD via its anti-inflammatory properties. However, its efficacy remains unclear.
In our study, we gave people omega-3 capsules three times a day for four weeks to build up their levels, or a matching placebo. They then took part in a very intense exercise aimed at causing severe muscle pain and physiologically safe muscle damage. We then measured blood levels of inflammation and muscle damage markers, physical pain and the ability of the participants to do forceful muscle contractions every day for the next three days.
Continue reading