MedicalResearch.com Interview with:
Yvoni Kyriakidou, BSc, MSc, RD, ANutr, AFHEA 
Dietitian-Sports Nutritionist
Doctoral Researcher in Exercise Physiology
Translational Physiology Research Group
School of Life Sciences, University of Westminster, England, UK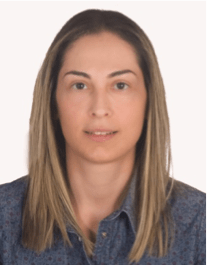 MedicalResearch.com: What is the background for this study?
Response: Exercise-induced muscle damage (EIMD) results in transient muscle inflammation, strength loss, muscle soreness and may cause subsequent exercise avoidance. Omega-3 (primarily found in oily fish) supplementation may minimise EIMD via its anti-inflammatory properties. However, its efficacy remains unclear.
In our study, we gave people omega-3 capsules three times a day for four weeks to build up their levels, or a matching placebo. They then took part in a very intense exercise aimed at causing severe muscle pain and physiologically safe muscle damage. We then measured blood levels of inflammation and muscle damage markers, physical pain and the ability of the participants to do forceful muscle contractions every day for the next three days.
MedicalResearch.com: What are the main findings?
Response: The key findings of this study demonstrate:
Omega-3 supplements for 4 weeks may help to reduce muscle soreness after intense exercise.
A lower inflammatory response and a decreased muscle damage after exercise were found in the fish oil group.
However, the omega-3 did not seem to change the loss of muscle strength, suggesting that omega-3 supplementation had limited impact on muscle function, recovery and subsequent performance.
MedicalResearch.com: What should readers take away from your report?
Response: Our study showed that omega-3 supplementation may be considered as a nutritional strategy to help reducing muscle soreness after intense exercise. Therefore, the findings may be important for people who avoid exercise because of the soreness associated with it. If it doesn't hurt as much, maybe more people will keep doing it?
MedicalResearch.com: What recommendations do you have for future research as a result of this study?
Response: The potential benefit of omega-3 supplementation for enhancing performance requires further investigation. Future research should help to understand the physiological mechanisms to prevent muscle damage from intense exercise and maintain or enhance performance. We also need to understand whether our findings can be found in women.
MedicalResearch.com: Is there anything else you would like to add? Any disclosures?
Please see the full disclosures in the paper. This research was supported by the Quintin Hogg Charitable Trust and by internal University of Westminster funding.
The study was published in the Journal of the International Society of Sports Nutrition.
Citation:
Kyriakidou, Y. Wood, C., Ferrier, C. Dolci and Elliot, B. The effect of Omega-3 polyunsaturated fatty acid supplementation on exercise-induced muscle damage. J Int Soc Sports Nutr. 2021;18(1):9. doi.org/10.1186/s12970-020-00405-1
The information on PainRelief.com is provided for educational purposes only, and is in no way intended to diagnose, cure ,endorse or treat any medical or other condition. Always seek the advice of your physician or other qualified health and ask your doctor any questions you may have regarding a medical condition. In addition to all other limitations and disclaimers in this agreement, service provider and its third party providers disclaim any liability or loss in connection with the content provided on this website.