PainRelief.com Interview with:
David (Dedi) Meiri PhD
Principal Investigato
Laboratory of Cancer Biology and Cannabinoid Research
Technion
Israel Institute of Technology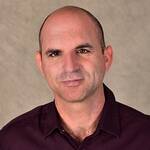 PainRelief.com: What is the background for this study?
Response: We encountered numerous cancer patients that asked us whether medical cannabis treatment can benefit their health, however, while there is a lot of anecdotal evidence regarding the effectiveness of medical cannabis for pain, not much was known regarding its effectiveness in particular for the treatment of cancer-related pain; and there were no validated clinical studies. This motivated us to conduct an organized and thorough study that can serve patients and government ministries alike.

This study, which was conducted by Dr. Joshua Aviram as part of his postdoctoral fellowship, is the first to assess the possible benefits of medical cannabis for cancer-related pain in oncology patients, gathering information from right before they started the treatment and with repeated follow-ups for an extended period of time. Over a span of six months, we investigated the effectiveness and safety of medical cannabis treatment based on sound real-world evidence.