PainRelief.com Interview with:
Jeffrey Fudin, B.S., Pharm.D., FCCP, FASHP
Diplomate, American Academy of Pain Management
Section Editor, Pain Medicine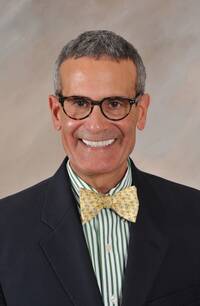 PainRelief.com: What is the background for this study?
Response: Osteoarthritis (OA) affects over 14% of the United States population. As such it is important to establish effective, well-tolerated, and safe medication options. Topical nonsteroidal anti-inflammatory drugs (NSAIDs) act locally and are strongly recommended for patients with knee osteoarthritis as a first line option prior to chronic oral NSAID use in an effort to minimize systemic exposure, as oral products, result in tremendously higher blood levels compared to their topical counterpart.
PainRelief.com: What are the main findings?
Response: Diclofenac sodium gel 1% (DSG 1%), a topical NSAID, provided better pain relief than non-drug vehicle alone for patients with knee osteoarthritis in 3 clinical trials. A post-hoc meta-analysis of these trials was conducted to determine the percentage of patients achieving a minimal clinically important improvement (MCII) in pain and other symptoms of OA to gain insight into the real world clinical impact of topical diclofenac for patients. The MCII is defined as the smallest improvement in symptoms viewed as clinically meaningful for patients. In short, the MCII represents an improvement of relevance in a clinical trial and the minimal meaningful change at an individual level.
Continue reading