PainRelief.com Interview with:
Andrea Burden, Ph.D.
Assistant Professor of Pharmacoepidemiology
Institute of Pharmaceutical Sciences
Zurich Switzerland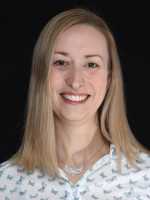 PainRelief.com: What is the background for this study?
Response: Paracetamol (also known as acetaminophen) is one of the most commonly used medications in the world. While the drug is generally safe, daily intake exceeding 4,000 milligrams (4 grams) can lead to irreversible liver injury and even death. Traditionally in Europe, paracetamol is available in two dose formulations, the 500 and 1,000 milligram tablets. The lower dose formulation is often available over-the-counter (without a prescription), while the high-dose formulation requires a medical prescription. In the last decade, there has been accumulating evidence that both the availability of high-doses of paracetamol, and the quantity of paracetamol available to patients, are associated with the risk of overdose. Therefore, in this study, we aimed to identify if there was an increase in the number of calls to the National Poison Information Centre in Switzerland for paracetamol-related overdoses after the high-dose 1,000 milligram (1 gram) paracetamol tablets became available in October of 2003. We also examined if there were differences in the circumstances of the overdose and severity between the 500 milligram or 1,000 milligram tablets.
Continue reading