PainRelief.com Interview with:
Aldrin V. Gomes, Ph.D., FAHA
Professor and Vice-Chair for Teaching,
Department of Neurobiology, Physiology, and Behavior
University of California, Davis
Davis, CA 95616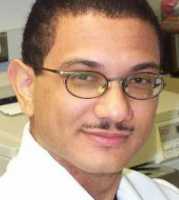 PainRelief.com:  What is the background for this study?

Response: While many over the counter non-steroidal anti-inflammatory drugs (NSAIDs) now include a warning about potential cardiovascular disease, warnings about liver injury are hardly mentioned. This is because most NSAIDs including ibuprofen is considered to have very little potential to cause liver toxicity.

However, a 2018 publication (doi: https://doi.org/10.1016/j.cgh.2017.07.037) showed a relatively high prevalence of ibuprofen -induced liver injury in Spanish and Latin-American DILI (Drug induced liver injury) registries. As such, we were interested in determining what effects, if any, ibuprofen had on mice liver.
Last Updated on March 13, 2020 by PainRelief.com