PainRelief.com Interview with:
Rowena Field
B.App.Sc (phty) M.Physio. APAM
Physiotherapist/Director
PhD research candidate Sydney University
STEPP (solutions tools and education for persistent pain)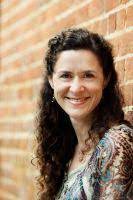 PainRelief.com: What is the background for this study?
Response: Chronic pain is a difficult problem to treat because it is multifactorial, driven by the brain continuing to arrive at the conclusion that protection is required. Turning up the sensitivity in the nervous system results in ongoing pain as a protector even though there is no new tissue damage. Other protection mechanisms such as increased inflammation, and increased sympathetic 'fight or flight' also occur.

Chronic pain becomes part of a whole system protective response, so looking at other treatment options that alter the system (such as diet) are useful additions to pain management. A ketogenic diet restricts carbohydrate to below 50g/day producing ketones for energy from fat. It has been used to treat epilepsy over the last two centuries and successfully reduces nervous system excitability. Many of the drugs used for chronic pain (such as Lyrica) are also anti-epileptic medications, suggesting common pathways. As well as these impacts on the nervous system, pre-clinical research has also shown ketones to be signalling molecules that reduce inflammation.

Combined with the clinical reports that pain reduction occurred when people were on ketogenic diets, it seemed reasonable to test the diet specifically in a chronic pain population.
Continue reading