PainRelief.com Interview with:
Ebru Oral, PhD
Associate Professor, Orthopaedic Surgery
Associate Director, Harris Orthopaedic Laboratory
Massachusetts General Hospital, Boston, MA,
Harvard Medical School, Cambridge, MA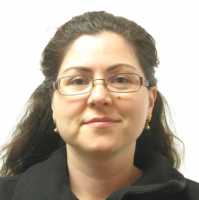 PainRelief.com: What is the background for this study? What are the main findings?
Response: This study focuses on the possibility of delivering analgesics from the polymeric implant surfaces used in total joint arthroplasty. Currently, there are multi-modal regimens for controlling pain during and after surgery, including peri-articular injections and systemic medications.

The study shows that it is possible to accomplish the delivery of the commonly used drug bupivacaine from the implants at relevant concentrations. The long-term goal is to provide this material as a tool in controlling pain locally so that the use of systemic opioid medications can be decreased.
Continue reading