PainRelief.com Interview with:
Kao–Ping Chua, MD, PhD
Department of Pediatrics
Susan B. Meister Child Health Evaluation and Research Center
University of Michigan Medical School
Department of Health Management and Policy
University of Michigan School of Public Health, Ann Arbor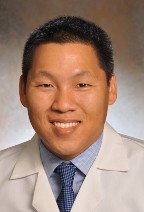 PainRelief.com: What is the background for this study?
Response: Opioid prescriptions written by dentists and surgeons are almost always written for the immediate relief of acute pain after procedures. However, current federal and state laws allow these prescriptions to be dispensed well after the time that they are written. When this occurs, that could be a potential sign that the prescription was used in a time frame or for a reason other than intended by the prescriber, both of which are forms of prescription opioid misuse.
Last Updated on June 11, 2022 by PainRelief.com