PainRelief.com Interview with:
Prof. Eran Ben-Arye MD
Co-founder and director of the Unit of Complementary and Traditional Medicine
Department of Family Medicine, Haifa
Director of the Integrative Oncology Program within the Haifa and Western Galilee Oncology Service, Lin Medical Center, Clalit Health Services
Chairperson of the Israel Society for Complementary Medicine of the Israel Medical Association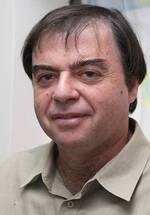 PainRelief.com: What is the background for this study?
Response: The study was part of an initiative whose stated goal was providing continuity of integrative oncology care to patients with gynecology cancer. Over the past 14 years we have been offering patients undergoing chemotherapy with integrative oncology treatments without charge, helping improve their quality of life and increasing their adherence to the conventional oncology treatment protocol.

The research presented in the current paper examined the introduction of the integrative treatment from as early as the time of cancer diagnosis and throughout the pre-surgical, surgical and post-surgical inpatient setting.
The integrative process was a collaborative effort, taking place together with a team of surgeons, anesthesiologists and nurses throughout all stages of peri-operative care of the gynecology oncology patient. 
Last Updated on January 17, 2023 by PainRelief.com