PainRelief.com Interview with:
Mark Sullivan, MD, PhD
Professor, Psychiatry and Behavioral Sciences
Adjunct Professor, Anesthesiology and Pain Medicine, Bioethics and Humanities
Medical Co-Director, UW Telepain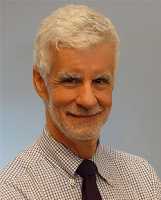 University of Washington
Seattle, WA 98195
PainRelief.com: What is the background for this study? What are the main findings?
Response: This is a review paper than synthesizes neuroscience, pharmacological and epidemiological research on the opioid epidemic. It has been known since at least the 1970s that opioids treat not only pain due to physical damage, but also separation distress.

Functional neuroimaging (fMRI) studies have shown that physical pain (tissue injury) and social pain (social rejection) activate the same limbic brain centers (insula, cingulate cortex). Both chronic pain and depression are associated with dysfunction of the endogenous opioid system in the human brain. Studies of opioid prescribing have shown that patients with chronic pain, who also have anxiety and depressive disorders are more likely to be prescribed long-term opioid therapy at high doses and with concurrent sedatives.
Continue reading