PainRelief.com Interview with:
Zhi-Shan Hsu
Abigail Geisinger Scholar
Geisinger Commonwealth School of Medicine
Scranton, PA.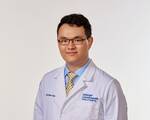 PainRelief.com: What is the background for this study?
Response: The opioid buprenorphine is a mu and nociceptin receptor partial agonist and serves as an antagonist to kappa and delta receptors. These properties contribute to this medication being an evidence-based and first-line agent in Opioid Use Disorder (OUD) treatment. Brand names of buprenorphine include Suboxone, Zubsolv, Butrans, and Sublocade. In the face of the COVID-19 pandemic and continued annual increases in drug overdoses, modifications to payment, privacy, and licensing regulations that were designed to improve access to telehealth services have likely had an impact on prescribing practices of buprenorphine.
The objective of this study (1) was to expand upon existing knowledge regarding geographic disparities in the distribution and access to buprenorphine (2) as well as consider coinciding modifications to Medicaid, Medicare, and telemedicine regulations. Data was obtained from Drug Enforcement Administration's Automated Reports and Consolidated Ordering System (ARCOS),(3) a comprehensive drug reporting system of controlled substances from their point of manufacturing to point of sale and distribution and also Medicaid and Medicare.
PainRelief.com: What are the main findings?
Response: Based on ARCOS data from 2018 to 2020,2 there was a continued yearly increase in buprenorphine distribution on a national level. On a statewide basis, from 2018-19 and 2019-20, South Dakota experienced a 66.1% and 36.7% increase respectively. These were the largest increases among all 50 US states in both time periods. On a more local level, there was more variation in how buprenorphine distribution changed. ZIP codes beginning with 191, corresponding to areas in Philadelphia, had the second highest increase in buprenorphine distribution from both 2018-19 and 2019-20. In contrast, ZIP codes beginning with 452, corresponding to areas in Cincinnati, was the only region to remain within the top three largest decreases in buprenorphine distribution in the same time frames.
Both Medicaid (r = .61) and Medicare (r = .87) prescription claims were moderately to highly correlated with ARCOS distribution. Primary care providers were by far the largest prescriber of buprenorphine to Medicare patients.
PainRelief.com: What should readers take away from your report?
Response: Across the COVID-19 pandemic years, there was an overall trend of increased distribution of buprenorphine nationwide, but the reason for this is likely multifactorial and varies based on a combination of federal, state, and local legislation focused on issues such as Medicaid expansion and modifying access to telehealth services. Much more work is needed as the vast majority patients continue to struggle to access timely OUD treatment.4
PainRelief.com: Is there anything else you would like to add?
Response: This study (1) serves greatly extends upon prior research identifying patterns in buprenorphine usage in different geographic areas across the United States.2 Any significant conclusions regarding the reasons for these trends would require further research and detailed analysis of any given geographic region to determine how policy changes during the COVID-19 pandemic interact with the complex multifactorial factors influencing buprenorphine usage.
The Drug Enforcement Administration's ARCOS database3 is a timely, comprehensive, and valid resource for studies of controlled substances. We continue to be surprised that it is not used more widely by pharmacoepidemiologists or data journalists.
Citations:
1. Hsu ZS et al. An analysis of patterns of distribution of buprenorphine in the United States using ARCOS, Medicaid, and Medicare databases. Pharmacology Research Perspectives. 2023; 11(4):e01115. https://bpspubs.onlinelibrary.wiley.com/doi/10.1002/prp2.1115
2. Pashmineh Azar AR et al. Rise and regional disparities in buprenorphine utilization in the United States. Pharmacoepidemiology & Drug Safety 2020; 29(6):708-715.
3. ARCOS Retail Drug Summary Reports. https://www.deadiversion.usdoj.gov/arcos/retail_drug_summary/index.html
4. Presnall ND, et al. Consumer access to buprenorphine and methadone in certified community behavioral health centers: A secret shopper study. Journal of Substance Abuse Treatment 2022:108788.
The information on PainRelief.com is provided for educational purposes only, and is in no way intended to diagnose, cure, or treat any medical or other condition. Always seek the advice of your physician or other qualified health and ask your doctor any questions you may have regarding a medical condition. In addition to all other limitations and disclaimers in this agreement, service provider and its third party providers disclaim any liability or loss in connection with the content provided on this website.