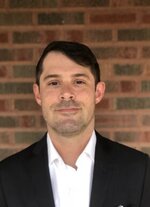 MedicalResearch.com Interview with:
Matthew S. Ellis, PhD, MPE
Department of Psychiatry
School of Medicine
Washington University in St. Louis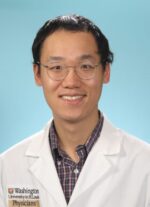 Kevin Xu MD, MPH
Instructor in Psychiatry
Co-Director, PGY2 Substance Use Disorders Rotation
Department of Psychiatry
School of Medicine
Washington University in St. Louis
MedicalResearch.com: What is the background for this study?
Response: Gabapentin is one of the most commonly prescribed psychotropic medications, as it is used (primarily off-label) to treat a myriad of conditions, ranging from anxiety disorders and insomnia to chronic pain, seizure disorders, and substance use disorders.
This is even more true for individuals receiving treatment for opioid use disorder, who often have multiple physical and mental co-morbid conditions.
Unfortunately, it has increasingly been found in people who overdose, causing physicians and policymakers to consider restricting access to gabapentin and tapering/deprescribing it in stable patients taking it in the long-term.
MedicalResearch.com: What are the main findings?
Response: Our study used cutting-edge data science methods to find that just because gabapentin is found in people who overdose, does not necessarily mean that it caused the overdose. While individuals prescribed gabapentin did have an overall higher rate of drug poisoning, our findings suggest this is more likely associated with the increased rates of comorbid psychiatric, non-opioid substance use, and physical disorders in this population.
MedicalResearch.com: What should readers take away from your report?
Response: It is tempting to blame individual drugs for overdoses. In the wake of the current overdose crisis, physicians in the US are feeling pressured to prescribe fewer opioids and other medications perceived as "high risk" (like gabapentin and benzodiazepines).

However, gabapentin- like all drugs– has potential for risks and benefits, and correlation with overdose does not equate causation. Overdose risk associated with gabapentin misuse still needs to be understood, and screening for prior or future nonmedical use of gabapentin should be taken into consideration when initiating gabapentin, particularly when considering its use in individuals with opioid use disorder.
MedicalResearch.com: What recommendations do you have for future research as a results of this study?
Response: To understand the true risks and benefits of gabapentin treatment, the long-term trajectories of people who have been tapered off gabapentin during opioid use disorder treatment — versus continued in treatment– need to be clarified using real world data. In addition, our data were not able to ascertain the relationship between nonmedical gabapentin versus use as directed, and associated risks of overdose among those nonmedically using gabapentin should be further investigated.
MedicalResearch.com: Is there anything else you would like to add? Any disclosures?
Response: Just because gabapentin doesn't strongly correlate with overdose does not mean gabapentin is "good" or "bad." All medications have risks and benefits. Overdose–while hyped and publicized–is just one slice of the pie. A bigger lesson may be for us to have healthy skepticism re: perceptions of drugs "causing" overdose , as reality is far more complicated.
Citation:
Ellis MS, Xu KY, Tardelli VS, Fidalgo TM, Buttram ME, Grucza RA. Gabapentin Use Among Individuals Initiating Buprenorphine Treatment for Opioid Use Disorder. JAMA Psychiatry. Published online September 06, 2023. doi:10.1001/jamapsychiatry.2023.3145
https://jamanetwork.com/journals/jamapsychiatry/article-abstract/2809162#:~:text=Reports%20have%20noted%20that%20individuals,treat%20mental%20and%20physical%20comorbidities.
The information on MedicalResearch.com is provided for educational purposes only, and is in no way intended to diagnose, cure, or treat any medical or other condition.
Some links may be sponsored. Products are not endorsed.
Always seek the advice of your physician or other qualified health and ask your doctor any questions you may have regarding a medical condition. In addition to all other limitations and disclaimers in this agreement, service provider and its third party providers disclaim any liability or loss in connection with the content provided on this website.