PainRelief.com Interview with:
Satya Surbhi, PhD
Assistant Professor, Division of General Internal Medicine, Department of Medicine
and Center for Health System Improvement, College of Medicine
Director of Measurement and Reporting, Tennessee Population Health Consortium
University of Tennessee Health Science Center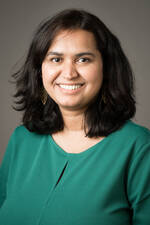 PainRelief.com: What is the background for this study?
Response: Pain is highly prevalent among individuals with chronic kidney disease (CKD), in whom commonly utilized analgesics such as non-steroidal anti-inflammatory drugs (NSAIDs) are often contraindicated. Opioids can be an alternative means of analgesia in patients with CKD, but they are associated with numerous unwanted adverse effects and current efforts are aimed at curbing opioid use in general, which leaves patients with few choices for analgesia. Non-opioid non-NSAID analgesics (e.g., gabapentin, acetaminophen, antipyrine) represent potential alternative choices, but their long-term outcomes in CKD compared to opioids are unknown.    
The objectives of this study were to
1) compare the association of chronic opioid vs. non-opioid analgesics with end-stage kidney disease (ESKD) and all-cause mortality among patients with CKD and chronic pain and
2) to examine the heterogeneity of treatment effects on outcomes by factors including age, sex, race, smoking status, BMI, cancer, eGFR and UACR levels, benzodiazepine use, and opioid/non-opioid prescription year. 
Continue reading