PainRelief.com Interview with:
Arani Vivekanantham, MBChB, MPhil
University of Warwick
University Hospitals Coventry and Warwickshire NHS Trust
Coventry, UK
Centre for Epidemiology Versus Arthritis
University of Manchester, Manchester, UK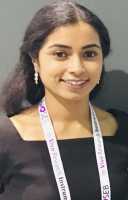 PainRelief.com: What is the background for this study?
Response: Around one in five people have persistent low back pain and one in thirty have chronic headaches. People with low back pain are usually managed by musculoskeletal services whilst those with headaches are typically treated by primary care doctors and neurologists. There may be particular challenges in treating people with both disorders because of the risk of medication overuse headache in people taking regular pain killers for back pain.
Continue reading