PainRelief.com Interview with:
Don McGeary, PhD, ABPP
Vice Chair for Research, Rehab Medicine
Associate Professor, Rehab and Psychiatry
UT Health San Antonio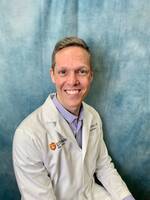 PainRelief.com: What is the background for this study? What are the main findings?
Response: This was a randomized clinical trial funded as part of the Consortium to Alleviate PTSD.  The primary aim of the study was to test the efficacy of a novel non-pharmacological intervention (called CBT for headache; CBTH) for posttraumatic headache (PTH) attributable to mild traumatic brain injury (mTBI). 

PTH is the most common and disabling consequence of mild traumatic brain injury and is a large concern for military service members and veterans in the post-9/11 deployment era because of the significant increase in head injury in this population over the last 20 years.  Posttraumatic headache has been recognized under various labels (including "shell shock" and "hero's headache") for over a century, but there are no proven, frontline treatments for PTH. PTH is unique among headache diagnoses because it is classified as a secondary headache (i.e., develops as a consequence of another medical phenomenon, mTBI) and because it is diagnosed based on the injury that led to the headache with no criteria for specific clinical characteristics.  Thus, the "phenotype" of posttraumatic headache is variable with the most frequent reports describing symptoms consistent with migraine AND tension type headaches. 

Unfortunately, because the underlying mechanisms of PTH differ from the primary headaches they resemble, frontline medications (abortive and prophylactic) may not have the same efficacy for PTH as they do for the primary headaches for which they are usually prescribed.  To complicate things further, PTH is often acquired in the context of a traumatic experience (blast, firearms overpressure, motor vehicle accident, other traumatic injury), so PTSD is highly comorbid with these headaches and there is an evolving body of research showing that PTSD can complicate, maintain and worsen pain.

Thus, our study sought to
(1) Test a novel non-pharmacological intervention tailored to PTH rehabilitation and
(2) Assess the relationship between PTSD and PTH to determine if preferred treatment pathways should include PTSD treatment as well. 

This resulted in a three-arm trial comparing CBTH to a gold-standard non-pharmacological treatment for PTSD and usual care in a large VA polytrauma center.