PainRelief.com Interview with:
Tory R. Spindle, Ph.D. 
Assistant Professor
Behavioral Pharmacology Research Unit
Department of Psychiatry and Behavioral Sciences 
Johns Hopkins University School of Medicine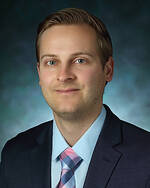 PainRelief.com:  What is the background for this study?  What are the main findings?

Due to recent policy changes, hemp products and anything derived from hemp, including non-THC cannabis constituents such as CBD are now federally legal. As a result, CBD products are now available nation-wide, including in states where cannabis remains illegal. Some prior work had shown oral or vaporized cannabinoid products have poor labeling accuracy, but no one had examined the labeling accuracy of topical cannabinoid products, which are a product category growing in popularity. We purchased 105 topical cannabinoid products (e.g., lotions, creams, gels, patches) from national retailers and online. 
We found that the vast majority of the products were inaccurately labeled for CBD and/or THC and that many of the products had health claims on the label that are not recognized by the FDA, the most common of which was pain/inflammation.
Continue reading