PainRelief.com Interview with:
Tory R. Spindle, Ph.D. 
Assistant Professor
Behavioral Pharmacology Research Unit
Department of Psychiatry and Behavioral Sciences 
Johns Hopkins University School of Medicine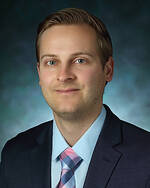 PainRelief.com:  What is the background for this study?  What are the main findings?

Due to recent policy changes, hemp products and anything derived from hemp, including non-THC cannabis constituents such as CBD are now federally legal. As a result, CBD products are now available nation-wide, including in states where cannabis remains illegal. Some prior work had shown oral or vaporized cannabinoid products have poor labeling accuracy, but no one had examined the labeling accuracy of topical cannabinoid products, which are a product category growing in popularity. We purchased 105 topical cannabinoid products (e.g., lotions, creams, gels, patches) from national retailers and online. 
We found that the vast majority of the products were inaccurately labeled for CBD and/or THC and that many of the products had health claims on the label that are not recognized by the FDA, the most common of which was pain/inflammation.
PainRelief.com: What should readers take away from your report?
Response: There is generally poor regulatory oversight of cannabinoid products and this means many products do not contain the amount of CBD or THC that is stated on the label. This also means some products are advertised as being effective for therapeutic indications for which there is limited supportive research. I would encourage readers to be weary of claims made by CBD products and to understand that since retail cannabinoid products are loosely regulated, they may not always contain the amount of drug stated on the label.
PainRelief.com: What recommendations do you have for future research as a result of this work?
Response: – Clinical research is needed to characterize the effects of topical CBD products in humans. Monitoring/surveillance of cannabinoid products should also continue, particularly given the expanded legalization of cannabis and the emergence of novel cannabinoid products.
No disclosures
Citation:
Spindle TR, Sholler DJ, Cone EJ, et al. Cannabinoid Content and Label Accuracy of Hemp-Derived Topical Products Available Online and at National Retail Stores. JAMA Netw Open. 2022;5(7):e2223019. doi:10.1001/jamanetworkopen.2022.23019
[last-modified]
The information on PainRelief.com is provided for educational purposes only, and is in no way intended to diagnose, cure, or treat any medical or other condition. Always seek the advice of your physician or other qualified health and ask your doctor any questions you may have regarding a medical condition. In addition to all other limitations and disclaimers in this agreement, service provider and its third party providers disclaim any liability or loss in connection with the content provided on this website.