PainRelief.com Interview with:
Christine S. Cocanour, M.D., F.A.C.S., F.C.C.M.
Division of Trauma, Acute Care Surgery and Surgical Critical Care 
UC Davis Health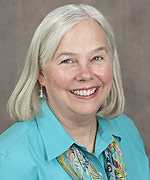 PainRelief.com: What is the background for this study?
Response: Our critical care pharmacists (Duby, Hamrick and Lee) and surgeons (Cocanour, Beyer) wanted to decrease our use of opioids without compromising pain control in our trauma patients—especially those that were admitted to the ICU.  To help make more appropriate choices we put together an order set that was a multimodal approach to pain management. 
PainRelief.com: What are the main findings?
Response: After the introduction of the order set, there was a significant decrease in the oral morphine equivalents (OME) between the pre group (before the order set) and the post group. In addition those patients on more multimodal agents also required less cumulative OME. The pain scores remained the same between the pre and post group. Also of note, this study was done before the opioid shortage occurred.
PainRelief.com: What should readers take away from your report?
Response: Changing how we manage pain in the hospital requires a change in culture which can be helped by things like an orderset—if you remind people that there are other choices for pain control than opioids, they are more likely to use them and that decreasing opioids does not mean that pain control is sacrificed, if anything it is better.
PainRelief.com: What recommendations do you have for future research as a result of this work?
Response: There are very few studies specifically looking at multimodal pain control in trauma patients. This is an area ripe for further study.
My group of authors and I have no disclosures as it pertains to this topic.
Multimodal Analgesia Decreases Opioid Use in Critically Ill Trauma Patients
Kasey L. Hamrick, PharmDa, Carl A. Beyer, MD,, Jin A. Lee, PharmD
Christine S. Cocanour, MD, FACS, FCCMb,∗,Correspondence information about the author MD, FACS, FCCM Christine S. CocanourEmail the author MD, FACS, FCCM Christine S. Cocanour
,
Jeremiah J. Duby, PharmDd
DOI: https://doi.org/10.1016/j.jamcollsurg.2019.01.020
[wysija_form id="3″]
[last-modified]
The information on PainRelief.com is provided for educational purposes only, and is in no way intended to diagnose, cure, or treat any medical or other condition. Always seek the advice of your physician or other qualified health and ask your doctor any questions you may have regarding a medical condition. In addition to all other limitations and disclaimers in this agreement, service provider and its third party providers disclaim any liability or loss in connection with the content provided on this website.