PainRelief.com Interview with:
Adnan Qureshi, MD
Zeenat Qureshi Stroke Institute
Department of Neurology
University of Missouri
Columbia, MO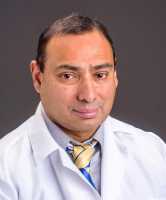 PainRelief.com: What is the background for this study? What are the main findings?
Response: Optimizing of patient experience is a very important goal for any procedure. Neuro Endovascular procedures are unique because most of them are performed awake to perform repeated neurological examinations during the procedure. The angiographic tables have to be made of unique stiff material to ensure X rays can pass through and any movement during procedure can distort images. We believe understanding the factors that can be improved upon given the unique settings remains an important goal of the specialty.
Our research broadens our understanding of complications of the procedures. Previous studies have look at the risk of stroke or bleeding but not complications like back pain which are far more common.