PainRelief.com Interview with:
Christine S. Cocanour, M.D., F.A.C.S., F.C.C.M.
Division of Trauma, Acute Care Surgery and Surgical Critical Care 
UC Davis Health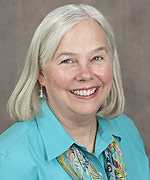 PainRelief.com: What is the background for this study?
Response: Our critical care pharmacists (Duby, Hamrick and Lee) and surgeons (Cocanour, Beyer) wanted to decrease our use of opioids without compromising pain control in our trauma patients—especially those that were admitted to the ICU.  To help make more appropriate choices we put together an order set that was a multimodal approach to pain management. 
Continue reading