PainRelief.com Interview with:
Dulanji K. Kuruppu, MD
Medical Advisor, Migraine & Headache Disorders
US Medical Affairs
Eli Lilly and Company
LTC-South, Indianapolis IN 46221 U.S.A.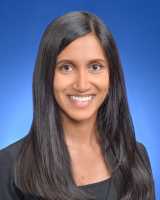 PainRelief.com: What is the background for this study?
Response: Galcanezumab is a monoclonal antibody that binds to calcitonin gene-related peptide (CGRP) and is approved for the preventive treatment of migraine and for the treatment of episodic cluster headache in adults. The CONQUER study assessed the efficacy and safety of galcanezumab in 462 adults with episodic or chronic migraine who previously did not benefit from 2 to 4 standard-of-care migraine preventive medication categories. This study consisted of a 3-month double-blind, placebo-controlled period (months 1-3) followed by an open-label period (months 4-6). The primary endpoint, which was the mean change from baseline in the number of monthly migraine headache days for galcanezumab vs placebo over months 1-3, was met. In this post-hoc analysis, we assessed onset of effect of galcanezumab in the CONQUER population.
Continue reading