PainRelief.com Interview with:
Benjamin W. Friedman, MD, MS, FAAEM, FACEP, FAHS
Professor of Emergency Medicine
Vice-chair for Clinical Investigation
Department of Emergency Medicine
Albert Einstein College of Medicine
Montefiore 
Bronx, NY 10467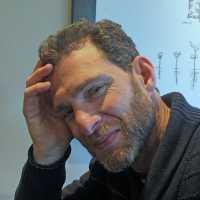 PainRelief.com: What is the background for this study? What are the main findings?
Response: A very large number of patients present to US EDs annually with back pain. No medications have proven more effective than NSAIDs for low back pain. Similarly, combining other medications such as skeletal muscle relaxants or opioids with NSAIDs does not improve outcomes more than NSAIDs alone.

Prior to our study, little was known about which NSAIDs were most efficacious for acute low back pain.

The main finding of our study is that ketorolac was more efficacious than ibuprofen for some two and five day outcomes that are important for patients.
Continue reading