PainRelief.com Interview with:
Carrie Cuttler, Ph.D.
Assistant Professor
Washington State University
Department of Psychology
Pullman, WA, 99164-4820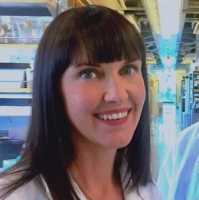 PainRelief.com: What is the background for this study? What are the main findings?
Response: Use of cannabis for headache and migraine is relatively common yet there have been few studies examining the effectiveness of medical cannabis for these purposes.
PainRelief.com: What should readers take away from your report?
Response: We analyzed data from nearly 20,000 cannabis use sessions tracked using the medical cannabis app Strainprint. The results show that headache and migraine severity ratings were reduced by nearly 50% from before to immediately after cannabis use. The results further revealed that men report larger reductions in headache severity following cannabis use than do women and that use of cannabis concentrates was associated with larger reductions in headache severity ratings than use of more traditional cannabis flower.

We also demonstrate that dose of cannabis used to manage these conditions increases across time and that efficacy of cannabis in reducing headache decreases across time. This indicates that there is some evidence of tolerance to the acute effects of cannabis on ameliorating headache across time. More encouragingly we found that baseline ratings of headache and migraine remained stable across time/cannabis use sessions which indicates that cannabis is not associated with the medication overuse headaches (i.e., increases in baseline headache and migraine severity across time as a function of the use of medications to treat these conditions) that more conventional treatments tend to produce.