PainRelief.com Interview with:
Aliya Yakubova MD
OpenLab "Gene and Cell Technologies"
Institute of Fundamental Medicine, Kazan Federal University
Kazan, Russia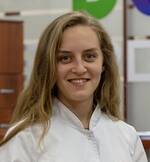 PainRelief.com: What is the background for this study?
Response: Migraine is a common debilitating primary headache disorder with strong socio-economic effects. According to some estimates, migraine is the most costly neurological disease: for example, in the European Union, it costs more than 27 billion euros a year.
In this regard, chronic type of migraine (with more than 15 attacks per month for more than three months) is of special interest. Because of high prevalence and the burden of attacks, it is of great importance to improve diagnostic tools for patient stratification and choosing appropriate treatment strategies of migraine. For this purpose we investigated contribution of transient receptor potential vanilloid type 1 (TRPV1) receptors to migraine chronification. It is known that these receptors are directly involved in the disease pathogenesis being associated with the release of the key migraine pain mediator, the calcitonin gene – related peptide (CGRP). Moreover, recent studies have suggested that the non-synonymous TRPV1 single-nucleotide polymorphism (SNP) 1911A> G (rs8065080), resulting to the substitution of amino acids isoleucine to valine in the protein structure of receptor (Ile585Val), influences functional activity of these receptors in neuropathic pain syndromes. All this together was the starting point of our research in collaboration with colleagues from the University of Eastern Finland.
Continue reading