PainRelief.com Interview with:
Andrew D. Hershey, MD, PhD, FAAN, FAHS
Endowed Chair and Director of Neurology
Professor of Pediatrics and Neurology
Director, Headache Center
Cincinnati Children's Hospital Medical Center
Cincinnati, OH 45229
University of Cincinnati, College of Medicine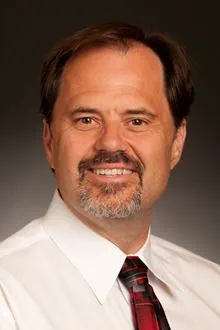 PainRelief.com: What is the background for this study?
Response:  Migraine is a common and debilitating disease, affecting 1 in 10 children and adolescents worldwide. Refractory migraine in adolescents may be associated with poorer academic performance, reduced school attendance, and a negative effect on social interactions. Current acute treatments for adolescents with migraine are mostly pharmacological. These treatments may cause side effects, and their frequent use may potentially lead to medication overuse headache. Additionally, their efficacy may be variable or inadequate. Thus, there is a great unmet need for new safe and effective acute treatments for adolescents with migraine headaches.

Remote Electrical Neuromodulation (REN) is a non-pharmacological, non-invasive neuromodulatory treatment that has been approved by the US FDA for acute treatment of the headache attacks of migraine in patients 12 years of age or older. The REN device (Nerivio®) is a small stimulator controlled by the user via a smartphone application and activates one of the body's own pain suppression system by inducing weak electrical currents. These currents stimulate nerve fibers in the upper arm to activate an endogenous descending pain inhibition mechanism termed Conditioned Pain Modulation (CPM). Clinical trials of REN have shown efficacy and safety of the treatment in adolescents 12 and older, as well as in adults.
The current study is the first to compare REN and standard-care treatments (over the counter medications and triptans) in adolescents.
Continue reading