PainRelief.com Interview with:
Joseph V. Pergolizzi, Jr., M.D.
Co-Founder and Chief Operating OfficerNEMA Research Inc.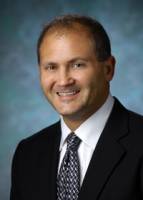 PainRelief.com: What is the background for this study? What are the main findings?
Response: Chronic low back pain (CLBP) is a leading cause of disability.
Acetaminophen and nonsteroidal anti-inflammatory drugs are first-line analgesic options or mild CLBP; however, when certain patients with moderate to severe CLBP do not achieve adequate pain relief, opioids are considered as an add-on therapy. Unfortunately, most opioid analgesics have the potential for adverse effects, abuse, and diversion.
Buprenorphine buccal film (Belbuca®) is an opioid analgesic classified as a Schedule III controlled substance in the United States and is a partial μ-opioid receptor agonist.
Buprenorphine buccal film is a unique analgesic that is approved by the US Food and Drug Administration for use in patients with chronic pain severe enough to require daily, around-the-clock, long-term opioid treatment for whom alternative treatment options are inadequate.
Two pivotal phase 3 clinical trials (Study 307, Clinical Trial ID NCT01675167, and Study 308, Clinical Trial ID NCT01633944) established the efficacy and safety profiles of buprenorphine buccal film.
Continue reading