PainRelief.com Interview with:
Mark W Werneke, PT, MS, Dip. MDT
Net Health Systems, Inc.
Pittsburgh PA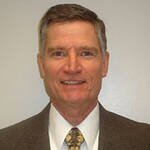 PainRelief.com: What is the background for this study?
Response: Coronavirus pandemic (COVID-19) has had a profound effect on changing health care delivery systems and resulted in a rapid growth of telerehabilitation care models. In addition, patients experiencing chronic low back pain increased during the pandemic which was confounded by mandatory lockdowns and lack of physical activity. There is scant literature demonstrating telerehabilitation's effectiveness and efficiency for patients with low back pain seeking rehabilitation services during COVID-19 pandemic compared to traditional in-person office visit care.

The primary aim of our study was to examine the association between telerehabilitation treatments administered during every day clinical practice and functional status, number of visits, and patient satisfaction with treatment result outcomes compared to in-person care observed during the height of the pandemic. Using Focus on Therapeutic Outcomes (FOTO) database, our sample consisted of 91,117 episodes of care from 1,398 clinics located in 46/50 US states. Propensity score matching analytics was used to match episodes of care with or without telerehabilitation and standardized differences (S-D) were used to assess whether successful matching between telerehabilitation and no-telerehabilitation subgroups allowed for valid outcome comparisons.