PainRelief.com Interview with:
Daniel P. Alford, MD, MPH
Professor of Medicine
Associate Dean, Continuing Medical Education
Director, Clinical Addiction Research and Education (CARE) Unit
Director, Safe and Competent Opioid Prescribing Education (SCOPE of Pain) Program
Boston University School of Medicine
Boston Medical Center, Boston MA 02118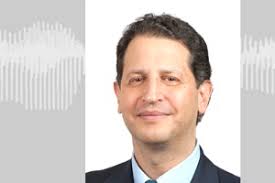 PainRelief.com: What is the background for this study?
Response: Boston University School of Medicine's Safe and Competent Opioid Prescribing Education (SCOPE of Pain) is the longest-running safer opioid prescribing educational program under the FDA's opioid Risk Evaluation and Mitigation Strategy (REMS). 

This study analyzed clinicians', who were registering to attend a SCOPE of Pain training, self-report of performing five opioid prescribing risk-mitigation practices with patients prescribed opioids for chronic pain including:
Use of patient-prescriber agreements,
2) Informing patients about taking opioids exactly as prescribed,
3) Discussing safe opioid storage and disposal,
4) Discussing risks of opioid-associated respiratory depression and overdose, and
5) Monitoring for misuse including urine drug test and/or pill counts, prior to participating in the training.
PainRelief.com:? What are the main findings?
Response: Of the 6,889 physician, advanced practice nurse and physician assistant who registered to attend SCOPE of Pain from 2013-2016, 70-94% reported performing each risk mitigation practice for "most or all" patients but only 28% reported performing all five practices for "all" patients prescribed opioids for chronic pain. There were few differences among three yearly cohorts. Advanced practice nurses reported performing practices for "all" patients more often than physicians or physician assistants. Clinicians from states with high opioid overdose rates reported significantly higher implementation of most practices, compared to clinicians from states with low rates.
PainRelief.com: What should readers take away from your report?
Response: Prior to attending a safer opioid prescribing training, clinicians treating patients with opioids for chronic pain appear knowledgeable of guideline-based best practices in safer opioid prescribing, but they are not implementing for all patients despite universal risk for patients on opioid therapy.
PainRelief.com: What recommendations do you have for future research as a result of this work?
Response: Future research should focus on why guideline-based safer opioid prescribing practice are not being applied for all patients on opioid therapy despite universal risk and how these practices can be implemented more effectively through optimizing health systems of care. This research could help inform the design of educational programs for clinicians to move beyond knowledge acquisition of safer opioid prescribing to moving the needle in improving performance for both prescribers and their healthcare teams resulting in better patient care.
Disclosures and Funding:
Funding source: The SCOPE of Pain program and its evaluation were funded by an independent educational grant awarded by the manufacturers of extended-release and long-acting opioid analgesics, collectively known as the Risk Evaluation and Mitigation Strategy (REMS) Program Companies, or RPC as mandated by the FDA. Boston University School of Medicine partnered with the Federation of State Medical Boards and the Council of Medical Specialty Societies in the development, execution, and promotion of the SCOPE of Pain program.
Disclosure: The authors do not have any relationships to disclose.
Citation:
Daniel P Alford, Patrice Lazure, Suzanne Murray, Ilana Hardesty, Joanna R Krause, Julie L White; National Trends in Prescription Opioid Risk Mitigation Practices: Implications for Prescriber Education, Pain Medicine, https://doi.org/10.1093/pm/pny298
[wysija_form id="3″]
[last-modified]
The information on PainRelief.com is provided for educational purposes only, and is in no way intended to diagnose, cure, or treat any medical or other condition. Always seek the advice of your physician or other qualified health and ask your doctor any questions you may have regarding a medical condition. In addition to all other limitations and disclaimers in this agreement, service provider and its third party providers disclaim any liability or loss in connection with the content provided on this website.