PainRelief.com Interview with:
Debbie Feldman,, Ph.D.
Professeure titulaire/Full Professor
Faculté de médecine/Faculty of Medicine
École de réadaptation/School of Rehabilitation
Université de Montréal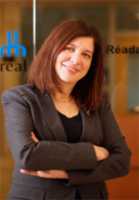 PainRelief.com: What is the background for this study? What are the main findings?
Response: The goal was to explore clinical management of new cases of musculoskeletal conditions associated with chronic pain, at the population level. Few studies to date have addressed treatment at the population level and none explored initial management specifically. Furthermore, not much is known regarding patient and provider characteristics that are potentially associated with different treatment options (except for some information regarding prescription of opioids). Main findings are in the answer below.
Continue reading