PainRelief.com Interview with:
Vinod Dasa MD
Professor of Clinical Orthopaedics
Director of Research
Louisiana State University Health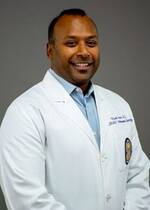 PainRelief.com: Would you describe cryoneurolysis?
Response: Cryoneurolysis is a specialized intense cold therapy technique that provides long-term pain relief without the use of any system drugs. The iovera° system has revolutionized the delivery of long term, drug-free pain relief by delivering a concentrated, targeted cold therapy through a handheld device. The iovera° treatment blocks targeted sensory nerves from sending pain signals. Small closed-end needles are inserted into the treatment region and a treatment cycle is performed until the nerve is blocked, providing pain relief until the nerve regenerates. The localized nerve blocks and targets peripheral nerves to temporarily stop pain signals for up to 90 days and provide immediate, long-lasting pain relief without the need for opioids. The iovera° treatment is used to treat specific nerves so the pain relief is focused only on the part of the body that is being treated.