PainRelief.com Interview with:
Professor Kim Bennell FAHM
Barry Distinguished Professor | NHMRC Leadership Fellow
Dame Kate Campbell Fellow
Centre for Health Exercise and Sports Medicine
Department of Physiotherapy
Melbourne School of Health Sciences
The University of Melbourne, Victoria Australia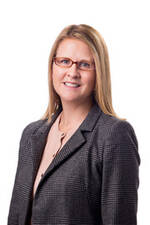 PainRelief.com: What is the background for this study?
Response: Osteoarthritis is a common chronic painful joint condition with no cure that often leads to costly joint replacement surgery. Treatments are needed that can not only reduce symptoms but also slow structural progression of the disease in order to reduce the burden of knee OA. There are no approved disease-modifying treatments available at present.

Platelet-rich plasma (PRP) injections have become a widely used treatment for knee osteoarthritis (OA) in recent years despite the fact that the evidence to support their effects is limited and not of high quality. For this reason, clinical guidelines currently do not recommend PRP for the management of knee osteoarthritis.

To address this gap in knowledge, our study aimed to compare the effectiveness of PRP injections to reduce knee pain and slow loss of medial tibial cartilage volume over a 12-month period. We did this by conducting a clinical trial of 288 people with mild to moderate knee OA. The study included a placebo group where participants were injected with saline into the knee. Participants and the injecting doctors were blind as to whether PRP or saline was injected into the knee.
Continue reading