PainRelief.com Interview with:
Professor Kim Bennell FAHM
Barry Distinguished Professor | NHMRC Leadership Fellow
Dame Kate Campbell Fellow
Centre for Health Exercise and Sports Medicine
Department of Physiotherapy
Melbourne School of Health Sciences
The University of Melbourne, Victoria Australia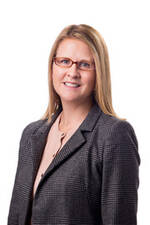 PainRelief.com: What is the background for this study?
Response: Osteoarthritis is a common chronic painful joint condition with no cure that often leads to costly joint replacement surgery. Treatments are needed that can not only reduce symptoms but also slow structural progression of the disease in order to reduce the burden of knee OA. There are no approved disease-modifying treatments available at present.

Platelet-rich plasma (PRP) injections have become a widely used treatment for knee osteoarthritis (OA) in recent years despite the fact that the evidence to support their effects is limited and not of high quality. For this reason, clinical guidelines currently do not recommend PRP for the management of knee osteoarthritis.

To address this gap in knowledge, our study aimed to compare the effectiveness of PRP injections to reduce knee pain and slow loss of medial tibial cartilage volume over a 12-month period. We did this by conducting a clinical trial of 288 people with mild to moderate knee OA. The study included a placebo group where participants were injected with saline into the knee. Participants and the injecting doctors were blind as to whether PRP or saline was injected into the knee.
PainRelief.com: How is PRP obtained?
Response: We used a commercial kit to produce PRP. To do this, a small amount of blood is taken from the arm of the patient. The blood is then put into a special tube and spun in a centrifuge. The spinning of the blood allows for the separation of the upper layer of blood, the plasma, which is rich in platelets and other factors that play a role in stimulating cells and tissue development. This part of the blood is then extracted into a syringe and injected into the knee using ultrasound to guide the placement of the injection.
PainRelief.com: What are the main findings?
Response: We found that while those in the PRP group had improved knee pain levels, the level of improvement was matched by those in the placebo group. We also found no differences in changes in medial tibial cartilage volume over 12 months between the two groups. A number of other secondary outcomes were also measured with the majority finding no benefit with the use of PRP.
PainRelief.com: What should readers take away from your report?
Response: Unfortunately, the particular treatment trialled in this study, PRP, whilst widely used and typically expensive, appears to be ineffective compared to an inert comparator. The findings do not support the use of PRP for the management of mild to moderate knee OA either for symptoms or for structural disease progression.
PainRelief.com: What recommendations do you have for future research as a result of this work?
Response: This study failed to support PRP as an effective disease-modifying therapy. As knee OA has different underlying mechanisms, future research focusing on potential disease-modifying therapies may be more effective by targeting patients with specific knee OA mechanisms – that is, better targeting the treatment to the patient. Given that PRP was not effective in this, future research should also focus on ways to increase uptake of known effective recommended symptomatic treatments such as exercise and weight loss given that we know that many patients with knee OA do not currently receive recommended care.
Disclosures: The study was funded by the Australian National Health and Medical Research Council (NHMRC). Regen Lab provided the commercial kits free-of-charge but had no role in the design or conduct of the study.
Citation:
Bennell KL, Paterson KL, Metcalf BR, et al. Effect of Intra-articular Platelet-Rich Plasma vs Placebo Injection on Pain and Medial Tibial Cartilage Volume in Patients With Knee Osteoarthritis: The RESTORE Randomized Clinical Trial. JAMA. 2021;326(20):2021–2030. doi:10.1001/jama.2021.19415
The information on PainRelief.com is provided for educational purposes only, and is in no way intended to diagnose, cure, or treat any medical or other condition. Always seek the advice of your physician or other qualified health and ask your doctor any questions you may have regarding a medical condition. In addition to all other limitations and disclaimers in this agreement, service provider and its third party providers disclaim any liability or loss in connection with the content provided on this website.
Last Updated on November 25, 2021 by PainRelief.com