PainRelief.com Interview with:
Reza Sharif Naeini, Ph.D.
Associate Professor
Department of Physiology & Cell Information Systems Group
McGill University
Life Sciences Complex (Bellini),
Montréal, Québec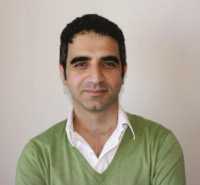 PainRelief.com: What is the background for this study?
Response: My lab is interested in understanding how our bodies detect signals from the environment, like our sense of touch and pain. This process is done by specialized sensors we have that detect mechanical stimuli, ranging from a hair deflecting under the wind, a gentle stroke, or a pinch. These sensors are called mechanosensitive ion channels and they convert mechanical forces into electrical signals that our nervous system can understand.
Their existence was first proposed in 1950 (to my knowledge) by Bernard Katz, and in 1999, researchers at the University of California in San Francisco, led by Dr. Jon Levine, demonstrated that pain-sensing neurons (termed nociceptors) express these channels. But their molecular identity remained elusive.
In 2010, the group of Dr. Ardem Patapoutian discovered the genes Piezo1 and Piezo2, with the latter being essential for our sense of touch and proprioception. While these findings were transformative to the field of somatosensation, mice lacking these genes were still able to respond to painful mechanical stimuli.
Continue reading