PainRelief.com Interview with:
Alex Fauer, RN, OCN®
Ph.D. Candidate
University of Michigan School of Nursing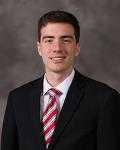 PainRelief.com:  What are the main findings?
Response: Our primary finding of the paper is that the age-, sex-, and US region-adjusted percentage of adults who used a gabapentinoid increased from 2.34% to 5.60% from 2005 to 2015. The total number of gabapentinoid prescriptions  filled  among  US  adults diagnosed with  cancer was  approximately  1.19  million in 2005, but increased to 3.52 million in 2015.

We also found that adults aged 18-44 were the highest users of gabapentinoids.
Continue reading