PainRelief.com Interview with:
Alex Fauer, RN, OCN®
Ph.D. Candidate
University of Michigan School of Nursing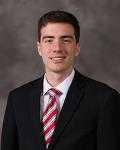 PainRelief.com:  What are the main findings?
Response: Our primary finding of the paper is that the age-, sex-, and US region-adjusted percentage of adults who used a gabapentinoid increased from 2.34% to 5.60% from 2005 to 2015. The total number of gabapentinoid prescriptions  filled  among  US  adults diagnosed with  cancer was  approximately  1.19  million in 2005, but increased to 3.52 million in 2015.

We also found that adults aged 18-44 were the highest users of gabapentinoids.
PainRelief.com: What should readers take away from your report?
Response: We hope readers will recognize that the use of gabapentinoid medications among US adults diagnosed with cancer has increased more than 2-fold from 2005-2015. Potential drivers of this trend may be the upward incidence of chemotherapy-induced neuropathic pain among cancer survivors, and the use of alternative, non-opioid pain regimens amidst an opioid epidemic. A deeper understanding of dosages, drug interactions and adverse effects of gabapentinoid therapies would provide clinicians with needed data to personalize pain management.
PainRelief.com: What recommendations do you have for future research as a result of this work?
Response: Investigations on the long-term efficacy of gabapentinoids for complex pain syndromes, and mitigation of risks is essential to guide informed clinical management and keep patients safe. Providing effective, evidence-based pain control will be a critical challenge for the growing population of US cancer survivors given that a high proportion of chemotherapies have neurotoxic side effects.
PainRelief.com: Is there anything else you would like to add?
Response: There are some limitations to the study, which can be accessed in the paper. Despite these limitations, to our knowledge, this is the first study to examine trends over time in the use of gabapentinoid medications among adults diagnosed with cancer in the US.
Any disclosures?
Alex Fauer, BSN, RN, OCN® is supported in part by a Doctoral Degree Scholarship in Cancer Nursing (American Cancer Society); the Hillman Scholars Program in Nursing Innovation; and the Jonas Nurse Scholars Program.
Citation:
Alex J. Fauer, Matthew A. Davis, Sung Won Choi, Lauren P. Wallner, Christopher R. Friese. Use of gabapentinoid medications among US adults with cancer, 2005–2015. Supportive Care in Cancer, 2019; DOI: 10.1007/s00520-019-05100-9
[wysija_form id="3″]
[last-modified]
The information on PainRelief.com is provided for educational purposes only, and is in no way intended to diagnose, cure, or treat any medical or other condition. Always seek the advice of your physician or other qualified health and ask your doctor any questions you may have regarding a medical condition. In addition to all other limitations and disclaimers in this agreement, service provider and its third party providers disclaim any liability or loss in connection with the content provided on this website.