PainRelief.com Interview with:
Eric Roseen, DC, MSc
Director of the Program for Integrative Medicine and Health Disparities
Boston Medical Center
Assistant Professor of Family Medicine
Boston University School of Medicine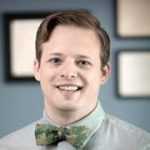 PainRelief.com: What is the background for this study?
Response: More than 80 percent of Americans will experience back pain at some point in their lives. Back pain is the leading cause of disability worldwide, and disability and inactivity are generally associated with greater mortality. Women and older adults, and those that experience more severe or persistent back pain, have an elevated risk of back-related disability. We were interested in whether back pain, in general or in these potentially at-risk subgroups, is associated with mortality. Thus, we conducted the first systematic literature review and meta-analysis of the association of back pain and all-cause mortality.
Continue reading