PainRelief.com Interview with:
David E. Fisher MD, PhD
Edward Wigglesworth Professor & Chairman
Dept of Dermatology
Director, Melanoma Program MGH Cancer Center
Director, Cutaneous Biology Research Center
Massachusetts General Hospital
Harvard Medical School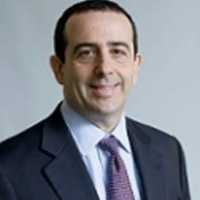 PainRelief.com: What is the background for this study?
Response: This study followed up on prior published work from other investigators which demonstrated altered pain thresholds in humans and mice who had the redhair light-skin phenotypes.  The key focus of our current study was to firstly validate the overall findings, and then to  the mechanistic basis for the differences.  Of note, our laboratory does not primarily focus on the science of pain or nociceptive, but rather on skin and melanoma. For this reason we had accumulated a number of valuable genetic models of pigmentation (such as redhaired mice harboring alterations in the identical gene implicated in human red hair).  These mouse models served as the key resources for carrying out the current study.
Continue reading