PainRelief.com Interview with:
Kun Zhang PhD
Senior Service Fellow and Health Scientist
Opioid Overdose Prevention Health Systems Team
Division of Unintentional Injury Prevention
Centers for Disease Control and Prevention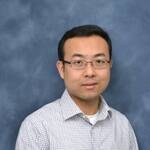 PainRelief.com: What is the background for this study? are the main findings?
Response: When taken together by patients, opioids and benzodiazepines can result in synergistic respiratory depression which elevates overdose risk; however, these two medications have been commonly co-prescribed in the U.S.

Since 2016 there has been efforts to address the concurrent use of these two drugs, for example the 2016 FDA Boxed Warning and the 2016 CDC Guideline for Prescribing Opioids for Chronic Pain.

Our study aimed at tracking and analyzing recent trends in concurrent use of these two medications using national level data.