PainRelief.com Interview with:
Oscar Javier Pico-Espinosa | MD, MSc, PhD (c) Epidemiology
Karolinska Institutet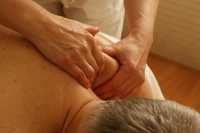 PainRelief.com: What is the background for this study?
Response: Persistent neck pain is a common condition and one of the main causes of sick leave worldwide. Patients often utilize non-pharmacological therapies such as massage or exercises. However, the evidence supporting the effectiveness of such treatments is either lacking or conflicting. With that in mind, we designed the Stockholm Neck (STONE) trial, where we compared deep tissue massage, strengthening and stretching exercises and a combination of those two (up to six sessions over six weeks), versus advice (up to three sessions of advice to stay active).
PainRelief.com: What are the main findings?
Response: We found that massage (deep tissue massage), alone or in combination of exercises (strengthening and stretching exercises), is slightly better than advice at reducing pain intensity in the short term. Exercises were slightly better than advice at reducing pain intensity in the mid-term. We did not see differences between the above mentioned therapies and advice in the long term (one year follow-up). We didn't see any differences between the studied therapies and advice in terms of pain-related disability, in the short or long term. However, patients in the massage group, exercise group and the combined therapy group reported better self-perceived recovery than advice at all follow-ups.
PainRelief.com: What should readers take away from your report?
Response: Massage, exercises and a combined therapy of massage and exercise result in a modest reduction of pain intensity in the short or mid-term, compared to advice. These therapies are no more effective than advice at reducing pain in the long term, or at reducing pain-related disability. However, patients receiving such treatments will likely feel better than those receiving only advice, even in the long run.
PainRelief.com: What recommendations do you have for future research as a result of this work?
Response: Future studies should consider using active reference groups such as exercises or massage rather than inactive controls such as single sessions of education, printed material only or unsupervised exercises. That does not imply that those therapies should be seen as the new gold standard, but at least we know that they may achieve slightly better results.
Researchers should also measure other dimensions of pain, even if patients report only modest or no pain reductions, certain therapies may help patients to cope with their chronic condition.
Future studies should use a well-planned study design and methodological components, we think STONE is a good example of good balance between pragmatism and methodological rigorousness.
PainRelief.com: Is there anything else you would like to add?
Response: Thanks for the possibility to talk about our study, we hope the results reach providers and patients too, so please help us disseminate our paper. It's available open access at: https://www.sciencedirect.com/science/article/pii/S2468781219302036
[wysija_form id="3″]
[last-modified]
The information on PainRelief.com is provided for educational purposes only, and is in no way intended to diagnose, cure, or treat any medical or other condition. Always seek the advice of your physician or other qualified health and ask your doctor any questions you may have regarding a medical condition. In addition to all other limitations and disclaimers in this agreement, service provider and its third party providers disclaim any liability or loss in connection with the content provided on this website.
Last Updated on October 31, 2019 by PainRelief.com