PainRelief.com Interview with:
Jefferson Drapkin BS
Research Associate
Maimonides Medical Center
Department of Emergency Medicine
Brooklyn, New York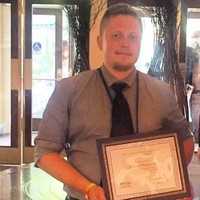 PainRelief.com: What is the background for this study? What are the main findings?
Response: Nebulized administration of ketamine has been studied in the areas of palliative care, therapy for asthma, and acute postoperative management of sore throat. To our knowledge, there is no literature regarding analgesic efficacy and safety of nebulized ketamine's role in managing acute painful conditions in the emergency department (ED).

As all five patients had a decrease in pain from baseline to 120 min, this case series demonstrates that the inhalation route of ketamine delivery via breath-actuated nebulizer may have utility for managing pain in the ED.