PainRelief.com Interview with:
Michael J. DiStefano, PhD
Department of Clinical Pharmacy
Skaggs School of Pharmacy and Pharmaceutical Sciences
University of Colorado Anschutz Medical Campus, Aurora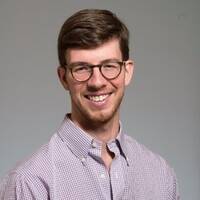 PainRelief.com: What is the background for this study? What is ketamine primarily used for?
Response: Ketamine has been an FDA-approved anesthetic since 1970. However, it is increasingly used off-label to treat a variety of mental health and pain conditions. Some providers also offer oral formulations of ketamine, which do not have FDA approval for any indication. Esketamine, an enantiomer of ketamine, is a nasal spray that recently received FDA approval and is narrowly indicated for people with treatment-resistant depression. Esketamine has an extensive FDA REMS (Risk Evaluation and Mitigation Strategies) protocol in place to promote safe use. There is no analogous safety protocol in place for the off-label or unapproved use of ketamine.
Given increasing interest in using ketamine to treat a variety of conditions, we were interested to see how the drug is being promoted to potential patients. The FDA typically regulates consumer advertising for prescription drugs, but only for manufacturers, packers, and distributors of these drugs, designations which don't seem to include these clinics. The FDA requires that consumer drugs ads are accurate and provide balanced information on both benefits and risks.
Continue reading