PainRelief.com Interview with:
Michael J. DiStefano, PhD
Department of Clinical Pharmacy
Skaggs School of Pharmacy and Pharmaceutical Sciences
University of Colorado Anschutz Medical Campus, Aurora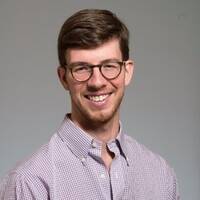 PainRelief.com: What is the background for this study? What is ketamine primarily used for?
Response: Ketamine has been an FDA-approved anesthetic since 1970. However, it is increasingly used off-label to treat a variety of mental health and pain conditions. Some providers also offer oral formulations of ketamine, which do not have FDA approval for any indication. Esketamine, an enantiomer of ketamine, is a nasal spray that recently received FDA approval and is narrowly indicated for people with treatment-resistant depression. Esketamine has an extensive FDA REMS (Risk Evaluation and Mitigation Strategies) protocol in place to promote safe use. There is no analogous safety protocol in place for the off-label or unapproved use of ketamine.
Given increasing interest in using ketamine to treat a variety of conditions, we were interested to see how the drug is being promoted to potential patients. The FDA typically regulates consumer advertising for prescription drugs, but only for manufacturers, packers, and distributors of these drugs, designations which don't seem to include these clinics. The FDA requires that consumer drugs ads are accurate and provide balanced information on both benefits and risks.
PainRelief.com: What are the main findings?
Response: We found that several of the providers of ketamine in Maryland included false or misleading statements on their online websites. For example, one falsely stated that ketamine is FDA approved to treat depression. Three misleadingly stated that ketamine is not addictive, although the DEA considers ketamine and esketamine as schedule III drugs, indicating moderate to low potential for physical and psychological dependence. Almost half of the clinics did not describe on their website any risks or potential adverse effects of ketamine use. We also found that these treatments can be very expensive. A single infusion can cost two thousand dollars, and the clinics often recommend multiple infusions. These treatments are very unlikely to be covered by insurance.
PainRelief.com: What should readers take away from your report?
Response: While ketamine holds some promise as a treatment for some mental health conditions, potential patients should be skeptical of the claims being made by many providers of the drug. More high-quality evidence is needed to establish the long-term benefits and risks of ketamine to treat the conditions for which it is being advertised.
PainRelief.com: What recommendations do you have for future research as a result of this study?
Response: We believe that there are over 800 of these clinics operating in the US, so it will be important to see whether these findings generalize across the country.
No disclosures.
Citation:
Crane MA, DiStefano MJ, Moore TJ. False or Misleading Claims in Online Direct-to-Consumer Ketamine Advertising in Maryland. JAMA Netw Open. 2023;6(11):e2342210. doi:10.1001/jamanetworkopen.2023.42210
https://jamanetwork.com/journals/jamanetworkopen/fullarticle/2811466
The information on PainRelief.com is provided for educational purposes only, and is in no way intended to diagnose, cure, or treat any medical or other condition. Always seek the advice of your physician or other qualified health and ask your doctor any questions you may have regarding a medical condition. In addition to all other limitations and disclaimers in this agreement, service provider and its third party providers disclaim any liability or loss in connection with the content provided on this website.
Last Updated on November 8, 2023 by PainRelief.com