PainRelief.com Interview with:
Jim Whedon DC, MS
Director of Health Services Research
SCU Health System
Southern California University of Health Sciences
Whittier, CA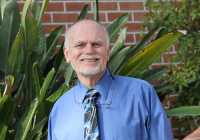 PainRelief.com: What is the background for this study?
Response:    Current evidence-based guidelines for clinical management of chronic low back pain (cLBP) include both pharmacological and non-pharmacological approaches.

Both Opioid Analgesic Therapy (OAT and Spinal Manipulative Therapy (SMT) are effective treatments for cLBP and are provided under Medicare for older adults with cLBP, but the long-term safety of OAT is uncertain, and the dangers of opioid misuse are well known. Older adults are at particularly high risk of adverse drug events (ADEs),but they nevertheless receive more opioid analgesics than any other age group. SMT is established as an effective non-pharmacologic treatment for cLBP, but little is known about the safety of long-term treatment with SMT. The objective of our study was to compare SMT and OAT to determine the impact of SMT on the risk of ADEs among older adults receiving long-term care for cLBP.
PainRelief.com: What are the main findings?
Response:    We found that among older Medicare beneficiaries who received long-term care for chronic low back pain via OAT, the adjusted rate of experiencing an ADE in an outpatient setting was substantially higher than those who received long-term management for cLBP through SMT.
PainRelief.com: What recommendations do you have for future research as a result of this work?
Response:    Calculation of number needed to treat shows that on average, 5.7 patients would have to receive SMT instead of OAT to avoid one ADE. Thus, even a small shift in the proportion of patients using SMT could be expected to reduce the risk of ADEs among Medicare beneficiaries with cLBP.
PainRelief.com: Is there anything else you would like to add?
Response:    Future research should focus on the dissemination and implementation, with the objective of making non-pharmacological pain care more accessible, particularly for patients who are socioeconomically disadvantaged or otherwise vulnerable.
Any disclosures?
This research was supported by the National Center for Complementary and Integrative Health (NCCIH) of the National Institutes of Health under award number 1R15AT010035. This project was 100% federally funded. The content is solely the responsibility of the authors and does not necessarily represent the official views of the National Institutes of Health.
Citation:
Whedon, James M. DC, MSa; Kizhakkeveettil, Anupama BAMS, (Ayurveda), MAOM, LAc, PhDa; Toler, Andrew WJ MSa; MacKenzie, Todd A. PhDb; Lurie, Jon D. MD, MSb; Hurwitz, Eric L. DC, MS, PhDa; Bezdjian, Serena PhDa; Bangash, Mariaa; Uptmor, Sarah DCa; Rossi, Daniela; Haldeman, Scott DC, MD, PhDa Initial Choice of Spinal Manipulative Therapy for Treatment of Chronic Low Back Pain Leads to Reduced Long-term Risk of Adverse Drug Events Among Older Medicare Beneficiaries, SPINE: April 19, 2021 – Volume Publish Ahead of Print – Issue – doi: 10.1097/BRS.0000000000004078
The information on PainRelief.com is provided for educational purposes only, and is in no way intended to diagnose, cure, or treat any medical or other condition. Always seek the advice of your physician or other qualified health and ask your doctor any questions you may have regarding a medical condition. In addition to all other limitations and disclaimers in this agreement, service provider and its third party providers disclaim any liability or loss in connection with the content provided on this website.