PainRelief.com Interview with:
Beth Wallace, M.D. M.Sc
Associate Investigator, Center for Clinical Management Research
Staff Physician, Rheumatology
VA Ann Arbor Healthcare System
Assistant Professor, Division of Rheumatology
University of Michigan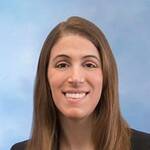 PainRelief.com: What is the background for this study?
Response: Arthritis and joint pain are common among older adults. We used data from the University of Michigan National Poll on Healthy Aging to understand how a national sample of older adults experiences and manages joint pain.
PainRelief.com: What are the main findings?
Response: Seventy percent of adults aged 50-80 report that they have joint pain. Three in five have a diagnosis of arthritis, including 30% who have a diagnosis of osteoarthritis (also called "wear and tear" or "bone on bone" arthritis).
Of those with joint pain, half said that it limited their usual activities, but about three in four said that they saw arthritis and joint pain as a normal part of aging that they could manage on their own.
More than half of all adults use over-the-counter pain relievers like non-steroidal anti-inflammatory drugs (Advil, Motrin, Aleve) for joint pain. One in ten used a prescription oral steroid, like prednisone. This is important because these medications can cause or worsen health conditions common in older people, such as high blood pressure and heart disease. More than a quarter of adults who used oral steroids for joint pain did not remember discussing the risks of these medications with their health care provider.
Ninety percent of those with joint pain used non-medication treatments, like exercise, massage, and splints and braces, to manage their symptoms. Most people who used these treatments found them to be very helpful.