PainRelief.com Interview with:
Dr Thomas Perry PhD| Postdoctoral Research Fellow
Versus Arthritis Centre for Sport, Exercise and Osteoarthritis Research 
Nuffield Department of Orthopaedics, Rheumatology & Musculoskeletal Sciences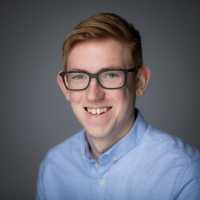 PainRelief.com: What is the background for this study?
Response: Management of knee osteoarthritis (OA) is multi-factorial and routinely involves the use pharmacological interventions; with most medications aimed at alleviating painful symptoms and improving function.

Little is known of the long-term effects of such medications on the structural progression of radiographic knee OA. Through examining the relationship between pharmacological interventions and the disease pathway, this may, in turn, identify potential areas for disease-modifying treatment development.
PainRelief.com: What are the main findings?
Response: In current users of non-steroidal anti-inflammatory drugs (NSAIDs), radiographic medial minimum joint space width (mJSW) was reduced compared to current non-users.
PainRelief.com: What should readers take away from your report?
Response: Clinical trials are needed to examine the disease-modifying effects of medications, particularly NSAIDs, in radiographic knee osteoarthritis. 
No disclosures
Citation:
Thomas A Perry, Xia Wang, Michael Nevitt, Christina Abdelshaheed, Nigel Arden, David J Hunter, Association between current medication use and progression of radiographic knee osteoarthritis: data from the Osteoarthritis Initiative, Rheumatology, 2021;, keab059, https://doi.org/10.1093/rheumatology/keab059
The information on PainRelief.com is provided for educational purposes only, and is in no way intended to diagnose, cure, or treat any medical or other condition. Always seek the advice of your physician or other qualified health and ask your doctor any questions you may have regarding a medical condition. In addition to all other limitations and disclaimers in this agreement, service provider and its third party providers disclaim any liability or loss in connection with the content provided on this website.
Last Updated on March 1, 2021 by PainRelief.com