MedicalResearch.com Interview with:
Jun J. Mao, MD, MSCE
Integrative Medicine Service, Department of Medicine
Memorial Sloan Kettering Cancer Center
New York, New York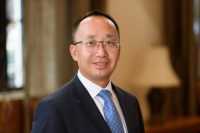 MedicalResearch.com: What is the background for this study?
Response: The opioid crisis has fueled growing interest in non-pharmacological pain management options. Last year, Medicare approved insurance coverage of acupuncture for chronic low back pain. Despite this progress, many cancer survivors continue to struggle with chronic pain. 
Continue reading