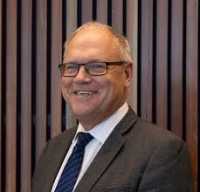 PainRelief.com Interview with:
Professor Stephan A Schug MD FANZCA FFPMANZCA EDPZ 
Emeritus Professor and Honorary Senior Research Fellow
Anaesthesiology and Pain Medicine
Medical School  University of Western Australia
PainRelief.com: What is the background for this study?
Response: This paper is the result of applying a widely used tool in operations research, Multi-Criteria Decision Analysis (MCDA), to a medical problem, namely the use of parenteral analgesics in postoperative pain management. MCDA is a modelling approach which is aimed at achieving evidence-based decisions in settings of multiple conflicting criteria. It is commonly applied to decisions in politics and business; one of our co-authors is Lawrence D Phillips from the London School of Economics and Political Sciences, where he uses this methodology in these settings. However, there is increasing use of this methodology in medicine now, in particular in assessment of medicines with obviously conflicting criteria such as efficacy, adverse effects, safety and even price. The methodology has been applied to a number of medicine (eg psychoactive drugs) and considered by the European Medicines Agency (EMA).
Continue reading