PainRelief.com Interview with:
Jennifer Grasch, MD
Fellow, Maternal-Fetal Medicine
Department of Obstetrics and Gynecology
The Ohio State University Wexner Medical Center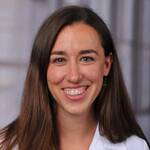 PainRelief.com: What is the background for this study? What are the main findings?
Response: Cesarean delivery is the most commonly performed major surgery in the US. Almost all patients who have a cesarean delivery take opioid pain medications for postoperative pain, but we know that opioids have many short- and long-term side effects.

We conducted a triple-blind sham-controlled randomized clinical trial testing the efficacy of adding transcutaneous treatment with a high-frequency (20,000 Hz) electrical stimulation device to a multimodal analgesic protocol after cesarean delivery. 
Participants who were randomly assigned to the functional device used 47% less opioid medication postoperatively in the hospital and were prescribed fewer opioids at discharge than those who received treatment with a sham device.  
Continue reading