PainRelief.com Interview with:
Jason R. Levy, MD, FSIR
Vascular and Interventional Radiologist
Northside Hospital in Atlanta, Georgia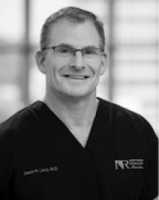 PainRelief.com: What is the background for this study?
Response: For patients whose cancer has spread to their bones, their pain is often treated using radiation, which can take weeks to provide relief. In our study we examined the effectiveness of Radiofrequency Ablation (RFA) for the palliative treatment of patients with painful osseous metastases.

Radiofrequency Ablation is a minimally invasive treatment that uses radiofrequency waves to create heat that kills tumor cells and destroys nerve fibers to reduce transmission of pain signals to the brain. The procedure was followed up with cement injections to help stabilize the bone and prevent fractures that often occur following other treatments.
Continue reading